The JD Law Firm
The JD Law Firm provides its clients with services primarily in the following areas of law: Condominium Association Law, Homeowner Association Law, Real Estate, Foreclosure Services (Lenders Only) and Business Litigation focusing on Curative Title Services for Investors.
Formed primarily to represent homeowner and condominium associations, the firm specializes in the collection of assessments, general legal counsel and advice regarding matters relating to management, contracts, enforcement, elections, and navigating bank foreclosures. Additionally, The JD Law Firm represents residential lenders and real estate investors providing a wide range of Real Estate Services.
Most law firms provide legal services in the same way they did 25 years ago by focusing on lawyers, not clients. I formed this firm to revolutionize the way legal service is provided to my clients.
Attentive and Accessible



 



 



 



 



"The legal industry is full of attorneys who promise to be attentive and accessible to their clients. Unfortunately, most do not live up to this. Jeff Davis is one who does. He is always available and attentive to this issues at hand. As Investors, we come across new scenarios and issues on a weekly basis that can be challenging. With Jeff's guidance we are able to swiftly navigate through them. The solutions at times can be unconventional and lead to better results than the industry's standard practices."

– Dan H., Association Board Member & Real Estate Investor

Organized, Knowledgeable, and Responsive



 



 



 



 



"The relationship our community has with the The JD Law Firm is invaluable. In addition to his highly effective collections practices, where he consistently negotiates extraordinary settlements, Mr. Davis is also extremely helpful as general counsel. His office is organized, knowledgeable, and most important, responsive. We simply wouldn't be where we are today without his services."

– J. Bateman, Board President Avalon Condominiums

Unique Retainer Agreement



 



 



 



 



"I love that I can call you to pick your brain and not have to worry about checking the clock".

– E. Bellini, LCAM, Community Association Manager
"On Demand Access ~ Individualized Representation"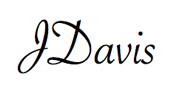 CONTACT THE FIRM
Fill out the form below to contact The JD Law Firm.